BinFone is a five year old VoIP and telecommunications services provider focused on the Call Center and Teleservice market space. We currently provide high quality, cost-effective telecommunications services to call centers and teleservice centers all over the world, including, the continental US, Europe, India, Pakistan and the Philippines.

BinFone is a leading provider of VoIP termination and long distance termination to the US and Canada. We offer a full product suite for origination from the US including toll free numbers , and local numbers (DIDs) in all major markets in the US and Canada. We offer both Inter-Asterisk™ Exchange (IAX and IAX2) termination and Session Initiation Protocol (SIP) termination. We also support Asterisk™ the open-source Linux PBX.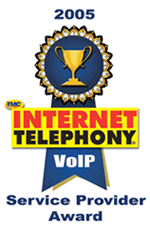 BinFone also offers special services other providers simply don't. In our Server Hosting and Colocation Program we can purchase, finance, install and maintain servers in several US locations, to optimize your call quality.
Our rates are among the best in the industry. Check out our rates! Allow us to show you why we are the fastest growing VoIP and telecommunications provider to the Call Center and Teleservices industry! See our company profile or call or contact us for more information.